Get your mind out of That 70s Show, I am talking about adaptogenic or "functional" mushrooms. LION'S MANE, CORDYCEPS, TURKEY TAIL, CHAGA, REISHI…these are all fantastic fungi that are considered adaptogens. An adaptogen is a healing plant 🌱 that is used as medicine. Mushrooms 🍄 are have been used for thousands of years in many cultures to heal as medicinal marvels touted for their own immune system which can be used to boost immunity, brain power and used for powerful antioxidant properties.
There are quite a few adaptogenic mushrooms (see the crazy names above that sound like characters from the Lion King) that have made it mainstream in our western culture. Below, find a summary of how these 'shrooms can do a body good!
Chaga – Known for boosting energy, strengthening immunity and lowering inflammation. There have been studies that show chaga can prevent the production of inflammation triggering cytokines. Can be used as a tincture, capture, tablet or powder. 
Lion's Mane – Used to improve anxiety, cognitive function and depression. They also resemble the scruff of a lion (shocker I know). Mane can improve brain function such as improve focus, boost memory and enhance gut-brain connection.  Some studies have shown this could support Alzheimers and Parkinson patients because it supports growth of axons and dendrites which could reverse or slow brain degeneration. 
Lately, my favorite coffee is Four Sigmatic brand which tastes great and has Lion's Mane. I add my favorite creamer, a scoop of collagen and bam! Super Coffeeeeeee!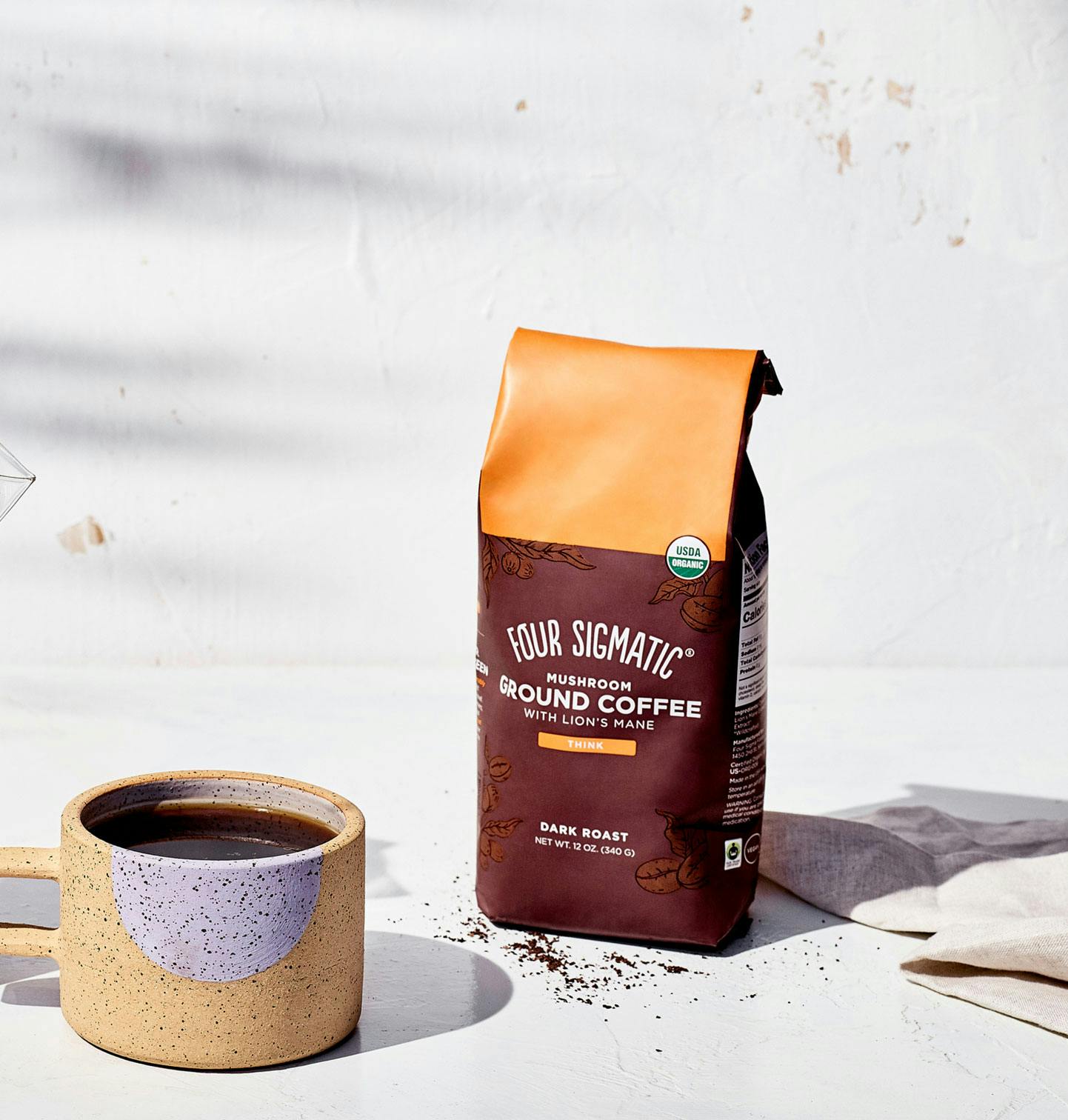 Reishi – AKA the "mushroom of immortality" in Chinese Medicine. Reishi is said to strengthen the immune system and is often recommended as a supportive therapy to cancer treatments. Often found in the natural section in powder form to add to smoothies.
Cordyceps and Turkey Tail – Yep, these are the names of mushrooms too. These may bolster the immune system and your energy. A study in the Journal of Alternative and Complementary Medicine found that cordyceps improve exercise performance and can contribute to overall wellness in older adults. 
The Other Mushrooms (the ones that you have heard of) – Produce aisle shrooms such as shiitake, button, maitake, oyster have B vitamins, boost energy and support immunity and cardiovascular health.  So, sauté and add them to a soup, omelet, toss them in a salad or serve as a side dish to add flavor and some superpowers to your plate!
Here is an awesome Gluten Free Pizza Recipe with Mushrooms and Onions (courtesy of Dr. Josh Axe):
Ingredients:

Pizza Crust:

1 Cup Chickpea (garbanzo bean) flour
1 Cup water
1/4 Cup of Extra Virgin Olive Oil or Avocado Oil
1 teaspoon dried oregano
1 teaspoon dried basil
1/2 teaspoon garlic powder
1/2 teaspoon salt
1/2 teaspoon ground black pepper

Toppings

1 Tablespoon EVOO or avocado
1 cup sliced button, cremini or wild mushrooms
1 onion, sliced
1/4 pizza sauce
1 cup mozzarella (if vegan use vegan goat crumbles)
Fresh Basil
Directions:

In a medium bowl, combine all the crust ingredients and mix well. Set aside the mixture for one hour.
Preheat the oven 425 degrees, put a large cast iron skillet in the oven to preheat at the same time.
Remove the skillet from the oven, pour the crust mixture, and bake for 5-8 minutes, until browned.
For the toppings, heat the oil in large skillet over medium heat. Add the mushrooms and onion and cook, stirring often until tender.
Spread the sauce on the pizza crust, spread the mushrooms, onions, cheese and basil evenly on top. Return the pizza to the oven and bake for 10 minutes.
Allow pizza to cool for two minutes before slicing.
ENJOY THE SHROOMS!